June 26, 2012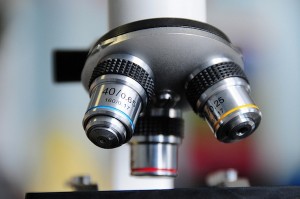 Are you the curious type? There are some things about the world that you'll never know until you discover them for yourself. Enter science! Those who crave empirical data should check out these iPad apps for the experimentally inclined.
Science360 for iPad (Free) – Get inspired by browsing through this database of projects funded by the National Science Foundation. Featuring hundreds of images and videos from currently running projects, the Science360 app will give you a good idea of what kind of science and engineering projects are currently happening, with more added each week. An in-app newsfeed also features breaking stories about NSF-funded findings and discoveries.
LabGuru - Make room in your lab by moving all of your notes into the cloud. LabGuru is an online application and accompanying app that can help you track multiple experiments at once. Set up steps, protocols and milestones and then let the app keep you on track with timers and progress indicators. Every time you log back into the app or website, your research will be waiting for you. And since your data is stored remotely, there's no chance of spilling any volatile compounds on it.
Lab Solver ($1.99) – Calculations and conversions come easy when you throw your data at Lab Solver, an app for practicing scientists from students onward. Keep things precise with the help of full-fledged pH, buffer, molarity, and dilution calculators that are included within the app.
Nature iPad Reader & iPhone Reader (Free) – Current cutting-edge scientific theories, discoveries, and opinions can be read up on in the weekly journal Nature, one the most often cited scientific journal on the planet. Through their mobile reader, you can access the full contents of their webpage, as well as abstracts for articles from their array of publications, each of which can be independently purchased or subscribed to. Use this app to keep up with several disciplines of scientific and medical research, and one day you might see your name printed in this prestigious publication.
Alexei Bochenek is a lifelong tech nerd & film buff based in Los Angeles. When he's not playing with his phone, it's because the movie has started. Shhhhh!