June 8, 2012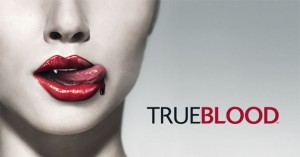 This Sunday, HBO's hit show True Blood returns to television. Fans of this bloody-good gothic vampire series will want to check out these True Blood-related apps and mobile device accessories we've found online.
HBO GO (Free for iOS & Android) – If you can't be home to catch the premiere on TV, you'd better make sure you've got the HBO GO on-demand streaming app available on your tablet or phone of choice. Access HBO's most popular shows like True Blood the same day they show on cable, and sometimes even earlier than they're on TV in your time zone. And if your vampire appetite isn't satiated afterwards, go back and start the series over from episode one; HBO provides access to every single episode via this app.
True Blood Comics Collection (Free) – You're probably aware that True Blood is based on a very popular series of southern gothic novels by Charlaine Harris. But what about the books based on the HBO series? Since 2010, IDW has brought together the screenwriters from the series with top pros from the comic book world to collaborate on a series of True Blood graphic novels, which you can check out via this True Blood Comics Collection iOS app. Included are 2 initial free comics, with the option to buy additional issues online.
Tablet & Phone Skins and Cases ($14.99-$29.99) – The official HBO online store has a pretty big selection of different True Blood decals available for a wide range of tablets and cell phones. From the iPhone and iPad to the Samsung Tab or Motorola Droid X, they want to help deck out your device with Fangtasia and Merlottes logos, Tru Blood bottle art, and good old fashioned bloody hands and faces.
True Blood Live Wallpaper (Free) – Here's an exclusive treat for blood-thirsty Android users who can take advantage of their platform's animated "Live Wallpaper" feature. This promotional True Blood Live Wallpaper release from HBO turns your phone's background into a pool of plasma. Touch your screen and watch the red ripple and splash around, or move your phone and watch the wallpaper's watery physics slosh it back and forth. Periodically, the True Blood and HBO logos will surface from the bottom before disappearing in the bloodbath.
Alexei Bochenek is a lifelong tech nerd & film buff based in Los Angeles. When he's not playing with his phone, it's because the movie has started. Shhhhh!