April 30, 2013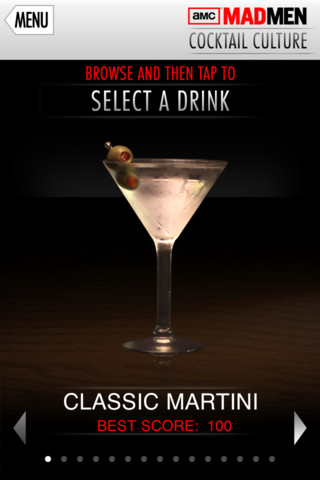 Last season our favorite Mad Men and women shimmied through 1967 with newlywed bliss, impromptu acid trips, birth and death. As the AMC drama makes its way through the 1960s, anything is possible in the upcoming season. Break out your iPad and tablet mount, settle in with a mod-inspired cocktail, and take a peek at these Mad Men inspired iPad accessories.
Peggy Olson • iPad Case ($63.90)
Swap your typewriter for an iPad stand with this stylish sixties' iPad case from Redbubble.com. Who wouldn't want to emulate Mad Men's most driven copywriter? Multitask like Peggy with one eye on the show and your finger on the pulse of pop culture by using Octa's TabletTail: Whale Kit as a tablet mount.
Mad Men Cocktail Culture • iPad App ($0.99)
While you show off your Mad Men iPad case, mix up a classic cocktail along with Don Draper. Peruse vintage recipes or sample your favorite characters' drink of choice. Just add a snappy suit and one of our iPad stands and you'll be ready to celebrate a new client with the rest of the gang.
Mad Men Cocktail Culture by AMC Network Entertainment LLC (more…)