July 4, 2012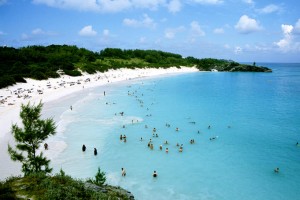 Whatever summer has in store for you, your iPhone or iPad are essential travel companions. This year, let your mobile devices help guide you in your own-of-town adventures by checking out these excellent apps and accessories.
TripAdvisor (Free) – Cashing in some vacation days and getting out of town? TripAdvisor, a companion app to the popular travel website, puts tens of millions of reviews for hotels, restaurants, and attractions on your iOS device. Put together your next getaway based on the helpful advice of other real travellers who submit reviews and photos of popular destinations. Everything is sorted by location and then ranked, and you can save your favorites to a list of personal picks before making any firm decisions.
BeachWeather (Free) – If sun and sand are part of your ideal summer, you'll watch to check on the conditions outside before you suit up. The BeachWeather app aggregates information such as temperature, tide, and other outdoor indicators at thousands of coastal cities worldwide. Once you decide where you'll be sunbathing, see the three-day forecast with morning and afternoon numbers for your perusal.
Ultraviolet (Free) – Did you remember sunscreen? The gorgeous Ultraviolet app will let you know the current UV rating outside and remind you of just what that means for your skin. It's simple, easy, and beautiful to look at. Sun safety has never been so fun.
Jawbone Jambox Wireless Bluetooth Speaker ($179.99) – Take some music with you wherever you go with this small but powerful speaker solution. The Jawbone Jambox will link to your device via bluetooth and stream audio for up to 10 hours without needing to be plugged in. Not only is it engineered to work well (it packs a suprising 85 decibels of power), the award-winning industrial design will turn heads based on not just sound but also looks.
Neoprene iPad Envelope ($29.99-$39.00) – If your plans don't include any spur of the moment trips to the tropics, that doesn't mean you still can't get into the summer spirit. These Neoprene iPad Envelopes from BUILT are made of the same stretchy, durable material as a wetsuit. While they aren't intended to protect your iPad from being submersed in water, putting your hands on one of these scuba-style cases might just fill your mind with images of crystal blue water and colorful coral reefs, which doesn't sound so bad.
Alexei Bochenek is a lifelong tech nerd & film buff based in Los Angeles. When he's not playing with his phone, it's because the movie has started. Shhhhh!