June 11, 2012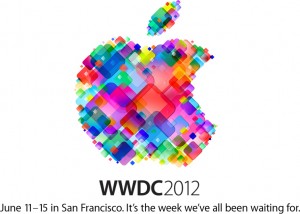 When it comes to what will announcements will actually take place at the next Apple keynote address at WWDC on June 11th, we're not about to put any bets down. But other prediction-makers around the web seem more sure about what Apple has in store. We've rounded up their top rumors in advance of the show.
TV OS – Will Apple finally unveil a full-fledged operating system designed for TVs or TV set-top boxes? Boy Genius Report thinks so! Citing a "trusted source," they're predicting that a demonstration of Apple's new HDTV-specific OS is going to be demonstrated for developers. They also say that Apple is courting TV and accessory manufacturers in order to ensure that support for an Apple TV OS is built in, allowing control of all your components via your Apple TV remote/iPhone/iPad
More Facebook – TechCrunch has looked at the very positive public statements between Apple and Facebook recently and made a case for further Facebook integration into iOS. Coming to the next version of iOS, they say, you'll be able to share things from your phone directly to Facebook without opening up the Facebook app and signing in and out, similar to the way in which Twitter is currently integrated at an OS level.
An Apple Camera – It sounds a little silly, considering that the iPhone is a camera, in addition to being a phone. But that hasn't stopped iLounge from repeating some claims from a source of theirs that Apple has indeed been building a dedicated point-and-shoot camera of their own. Still, even they say this is probably well away from becoming a real product. And WWDC probably wouldn't be the place to talk cameras, unless there were an important software component to go with it…
Photo Sharing – Is iCloud about to take on Instagram and Facebook for your family photos? According to the Wall Street Journal, Apple will unveil a new set of online features at WWDC that allow posting and commenting for iCloud photo galleries. Now how is that whole camera rumor sounding?
Alexei Bochenek is a lifelong tech nerd & film buff based in Los Angeles. When he's not playing with his phone, it's because the movie has started. Shhhhh!