May 7, 2012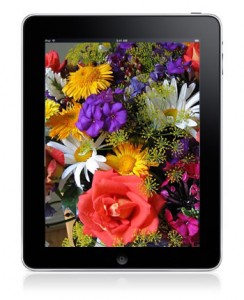 We're techies, so we know how much time having a smartphone and a tablet computer has saved us in our day-to-day routines. Considering how efficient we've become, there isn't much excuse for not spending a few minutes on getting our moms something great this Mother's Day. If it's not the opportunity you're lacking, but the good gift ideas, read on for some helpful hints to get you on your way to favorite son or daughter status.
A New iPhone or iPad - Electronics price aggregator TechBargains has gone through the trouble of conducting a survey to tell us what we already could've guessed: moms want electronics way more than they want flowers. According to their results, 9 out of 10 mothers would be more honored to receive iPads than posies this May 13th, information that surprises…no one.
Cards by Apple ($2.99) – Apple has made it so simple to send a unique and thoughtful card to your mother this year that you should stop reading this article right now (but bookmark it so you can come back, of course) and go prepare one this instant. Once you've got the Cards app on your iPhone or iPad, you just snap a photo of yourself or something equally heartwarming, pick a theme, customize the text, and let Apple do the rest. Once they print it, they'll even ship it directly over to your mom for free.
LifeProof iPhone 4/4s Case ($79.99) – Is Mom already packing an iPhone in her purse or pocket? Mother's Day means it's almost summer, the time of picnics, pools, and visits to the beach. Make sure that your matriarch's phone is safe from the elements with a shock-proof, weather-resistant iPhone case from LifeProof. And because it's safe for use up to 6.6 feet underwater, she'll be free to take some fun photos of the kids and grandkids that will put those other mothers' albums to shame.
iPhoto Hardcover Print Book ($29.99-49.99) – Sure, sending a unique card is cute. (You already went and ordered one, right?) But also available from Apple's selection of high-quality print products are these customizable hardbound photo books. From directly within the iPhoto app on your Mac OS X computer, you can create a custom, full-color book filled with up to 100 pages of photos documenting all the things your mother cares about the most. And at 8.5" x 11" or 13" x 10" in size, the real world result of your virtually designed efforts will be big and beautiful enough to earn a spot on the coffee table or bedside nightstand the moment it shows up. Plus, because they know we've been taking our time to select the perfect pics, Apple has mastered the art of a quick turnaround; books ordered by today will make it to mom just in time.
Octa Vacuum Dock & WhaleTail ($49.95) – If photo books are a bit old-fashioned for your gadget-loving mother or grandma, send them an Octa Vacuum Dock & WhaleTail so that they can truly make the most of their favorite tablet computer. This lightweight dock attaches firmly via a clever suction pump that packs a lot of grip into a compact space. Then the flexible (and adorably designed) WhaleTail attachment works to position the tablet and hold it in place for any use a person can think of. Mom can prop up her iPad as a digital photo frame when guests are over for her next party, or set it up in the kitchen to keep those recipes (or web videos) glanceable while she throws together a batch of her famous cookies. And because of its light weight and small stature, the WhaleTail travels easily from place to place, meaning Mom never has to be without.
Alexei Bochenek is a lifelong tech nerd & film buff based in Los Angeles. When he's not playing with his phone, it's because the movie has started. Shhhhh!