October 28, 2013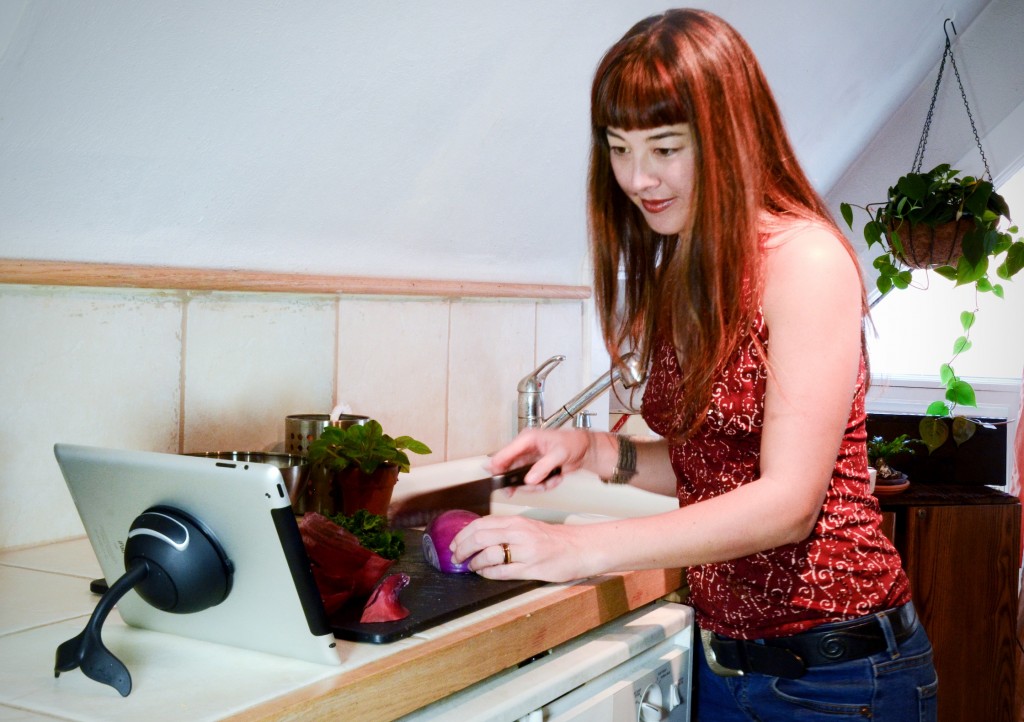 November is about one thing, and one thing only: Thanksgiving. Whether you celebrate with family across the country, throw a potluck with your friends, practice gratitude, or just want to make a silly paper turkey with construction paper, everyone loves Thanksgiving. I dare you to find one person who can't find a little joy in a big plate of creamy mashed potatoes and turkey (or Tofurkey, for all our vegetarian and vegan readers).
There are so many tools out there that can help you plan your best Thanksgiving ever, especially your iPad! Welcome the holiday season with some of our favorite seasonal apps.
Thanksgiving Menu Maker from Fine Cooking • iOS App (Free)    
Sweet potatoes or yams? Canned cranberry sauce or homemade? Everyone does Thanksgiving differently and there's never one sure way to do it. Take the stress out of planning your Thanksgiving menu with this free app for your iPad. First, pick your recipes. Recipes are divided by course, including Starters, Main Dishes, Sides, and Desserts. Experiment with different turkey variations, try a new side dish recipe, and fill your entire table with delectable Thanksgiving fare. Once you've assembled the perfect menu, the Thanksgiving Menu Maker will create a shopping list for you so know exactly what you'll need to purchase. Bring your iPad with you and check off items as you go. After you've assembled your ingredients, check out your menu's schedule to see what dishes you can make ahead of time. From start to finish, this free iOS app will help you create the best Thanksgiving menu your family has ever seen.
Bonus features include wine pairings, turkey tips, how-to videos, Thanksgiving 911, and more!