July 16, 2012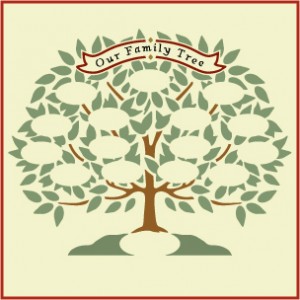 With Parent's Day approaching, we turn our attention to our genealogical roots. Researching a family tree is a great way to honor parents, grandparents, and all of those who came before us. Family trees also offer great insight into the genetic interconnectivity of the world, long before we were all connected by Facebook. So grab your iPhone or iPad and head with us into the iTunes App Store to check out what genealogy apps are available for download today.
Ancestry (Free) – Tied into the popular Ancestry.com website the Ancestry app provides many of the site's functions on your mobile device. Build a full family tree and expand it out with uploaded photos and personal notations, and receive hints when the app has some family links to suggest checking out. Rather than charging up front, the app will require you to pay to access historical documents along the way, unless you opt for a membership which costs $13-$35/month, depending on options.
GedView ($3.99) – If you've been keeping track of your tree all along, make it mobile with GedView. The app works with commonly used GEDCOM files, the format of choice for most genealogy software. Just send your files to GedView via wi-fi, iTunes, Dropbox or even a simple e-mail and then view and edit your whole tree whenever you want to on your phone or tablet.
Reunion ($14.99) – A companion to the popular Mac family tree software of the same name ($99 for version 10), the Reunion app extends the full functionality of that program onto the mobile platform. Carry thousands of family with you in your iPhone or iPad and edit your tree on the fly as you make discoveries. Push a button to sync when you get home, and see the updates reflected on your desktop version.
FamilySearch Indexing (Free) – The fate of any good family tree rests on the quality and abundance of historical records used to mine for data on past family members. Help make the most of those records by grabbing this FamilySearch Indexing app, which will assign you small scans of handwritten documents for you to read and transcribe. Because computers aren't as good as the human brain when it comes to reading natural handwriting, these records need our eyes to be accurately deciphered and used in further genealogy.
Alexei Bochenek is a lifelong tech nerd & film buff based in Los Angeles. When he's not playing with his phone, it's because the movie has started. Shhhhh!