July 23, 2012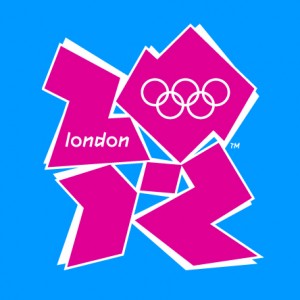 Clearly, not all summers are created equal. This year is one of those extra-special summers, the kind that brings us another round of the international excitement and incredible spectacle of the Olympic Games. Kicking off in London on July 27th, the 2012 Summer Olympics are set to dominate the upcoming weeks of popular culture with news of foot-races run at record paces, javelins hurled outrageous distances, and trampolines…bounced on gracefully. And with the help of some handy apps, it's easier than ever to follow the Summer Olympics this time around. So read on to see all of the best (free!) iPad and Android Apps to keep you in the games.
London 2012 Official Join In App (iOS / Android) – Whether home on the couch in America or on the ground at the Olympic Park, this London 2012 Official Join In App will help you set your schedule for the course of the Summer Games. Get the official word on schedules, including sporting events as well as cultural celebrations and ceremonial undertakings. Dive into an interactive map of London to see how a modern Olympics is laid out to include millions of participants and fans, together in one of the world's biggest cities.
London 2012 Official Results App (iOS / Android) – The official word on winners, losers, and everything in between comes directly from the Olympic Committee via the London 2012 Official Results App. Live updates will keep you current across all events, and athlete profiles let you in on the stories of the men and women behind the medals. Tell the app what sports you're into and it'll tailor its content and news reports to your tastes.
NBC Olympics (iOS / Android) – If you're living stateside, check out the NBC Olympics app from the official network for stateside coverage. While it requires you to verify a cable subscription to access video features, cord-cutters can still access a bunch of live text and photo coverage, plus commentary. And those who do have a US cable subscription can also access the complementary NBC Olympics Live Extra App (iOS / Android) for even more live video streams to choose from.
BBC Olympics (iOS / Android) – Those residing in the 2012 Summer Olympics' host nation might prefer to get their coverage from the British Broadcasting Corporation via the BBC Olympics app. Another portal for all kinds of English-language news and video coverage, the BBC is providing updates on every country, each individual athlete, and the entire range of sports at this year's Games as they happen in their own hometown.
Sports Illustrated Live from London 2012 (iPad Only) – iPad owners can join the team of reporters and photographers from Sports Illustrated Live from London 2012 as they cover the Olympics on behalf of this prestigious magazine. High resolution photography will accompany a bevy of daily stories and recaps, as well as the Twitter feeds of the Sports Illustrated staffers assigned to cover the Games. This app will offer an insider view from the eyes (and cameras) of the journalists who know where to look for great coverage.
2012 Team USA Road To London Olympics (iOS / Android) – Those of us in the US will want to follow the making of Team USA and their performance in the 2012 games. You can do that with the 2012 Team USA Road to London Olympics app, which has the official bios and stats on the United States' entire lineup. Once you know who you're cheering for, you can even send messages to your favorite athletes via their Twitter and Facebook accounts.
Rather root for a different nation in this year's games? Give a search to see if your favorite team has an official app of their own. Canadians can grab the CTV Olympics London 2012 app (iOS / Android), which highlights Canadian athletes and provides live video (if you've got a CTV subscription). Team Netherlands (iOS / Android) has an app of their own, as does Team Ireland (iOS), and Team Austria (iOS / Android).
Alexei Bochenek is a lifelong tech nerd & film buff based in Los Angeles. When he's not playing with his phone, it's because the movie has started. Shhhhh!